Today's post is about Gabi's new hair adventures. Yesterday she let me do something with her hair. Since her hair has been growing slowly I had never really done anything to it, but it has grown a great amount so I decided to make some little twists and add barrettes at the ends.
She LOVED it. All she wanted to do was shake her head and have fin with her new hair. She was so happy.
It's amazing how little and simple things can make a child so happy and full of joy. I wish adulthood was the same lol.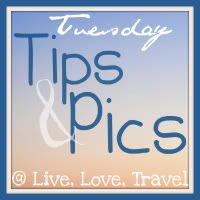 Tuesday Around the World
Pin It